Volume 11 Supplement 2
Exploring genetic, molecular, mechanical and behavioural methods of sex separation in mosquitoes
Research
Publication of this supplement was funded by the International Atomic Energy Agency. The peer review process for articles published in this supplement was overseen by the Supplement Editors in accordance with BMC's peer review guidelines for supplements. The Supplement Editors declare that they were not involved in the peer review of any article that they co-authored. They declare no other competing interests.
Edited by Kostas Bourtzis and Zhijian Jake Tu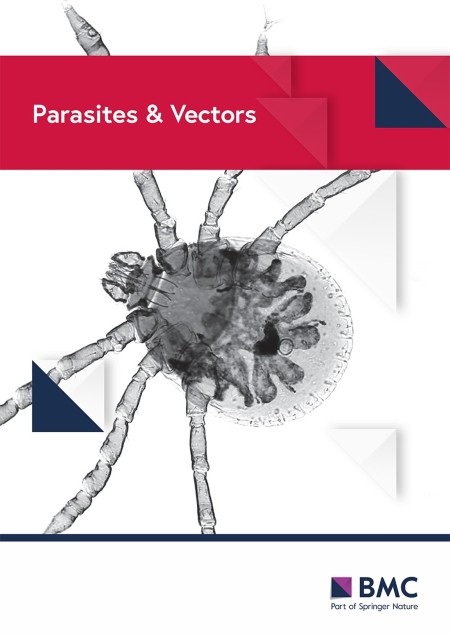 Follow
Annual Journal Metrics
2022 Citation Impact
3.2 - 2-year Impact Factor
3.6 - 5-year Impact Factor
1.213 - SNIP (Source Normalized Impact per Paper)
0.961 - SJR (SCImago Journal Rank)

2022 Speed
6 days submission to first editorial decision for all manuscripts (Median)
88 days submission to accept (Median)

2022 Usage
3,847,089 downloads
11,941 Altmetric mentions
Visit the Springer Nature Parasitology Community page
At Springer Nature we are committed to raising the quality of academic research in parasitology through leading journals edited by the best Editors in the field.

Here we provide a community hub featuring hot topics and blogs, recent landmark research, community news, and opportunities for networking and cooperation with other researchers.
Contacting Parasites & Vectors